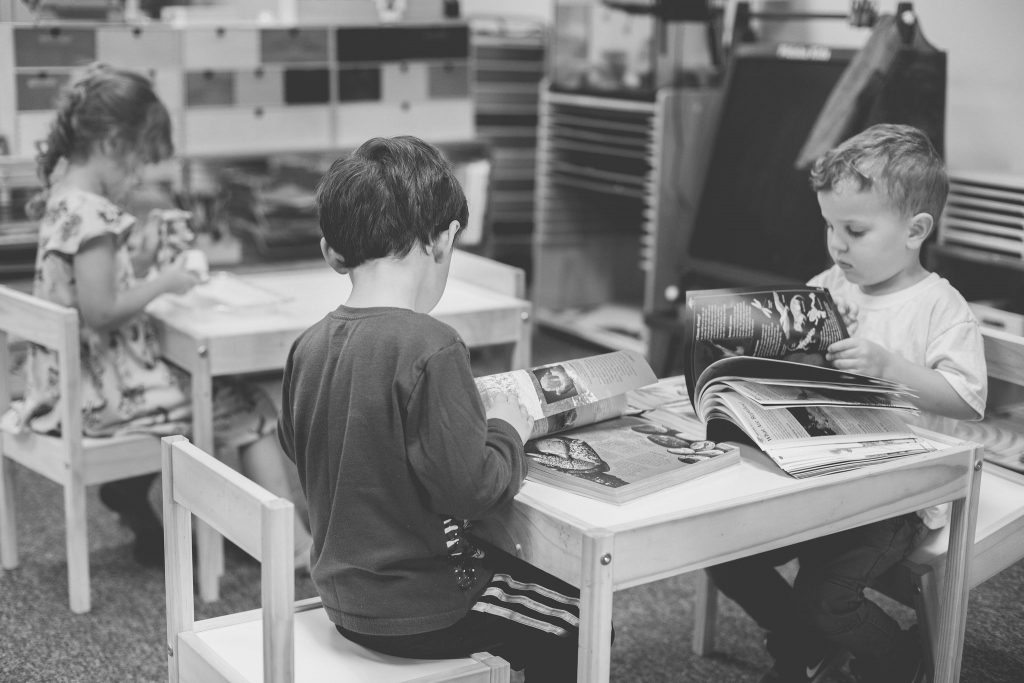 Children have an innate desire to learn about the world around them. Montessori allows teachers to follow a child's individual interests which in turn gives them ownership of his/her education. Children are self-motivated because they are given the opportunity to learn at their own pace rather than fall in line with what is outlined for them. Their independence is supported and ushered, evaluated and enhanced by our knowledgeable and altruistic teachers, their peers and our supportive environment.

What makes Montessori different from other classrooms? When you walk into a classroom during a traditional work cycle you will notice children are allowed to move freely through the room and select work of their choosing. Teachers assist and guide as necessary. When children have completed their lesson, they are expected to return the activity back to where they found it so another peer may use it. The Materials are specially designed for small emerging minds. At the Primary level, children explore abstract concepts using concrete materials (known as materialized abstraction). This sensorial experience lays the foundation for concepts that will be explored further as the child progresses through the Montessori levels. What really makes Montessori unique is the classrooms are muti-age to allow organic opportunities for engagement, independence, community and helpful behaviors.

Montessori lessons and activities are heavily based in what is called "Practical Life Skills." For instance, we see cleaning up a spill as a basic chore, while the Montessori child sees it as a learning opportunity. Is the spill wet or dry? Should he use a rag or a sponge? How does the spill get absorbed? Once the spill is cleaned, do we attempt the act the same away again or are we going to approach it differently? All of these are lessons which matriculate into a child's mind and daily life.

Montessori teachers are educated and rigorously trained in this method by a select few Montessori associations, guaranteeing a child could walk into any Montessori classroom and feel comfortable in their new environment. Schools also have the opportunity to be accredited by these associations, further ensuring a first rate education for children. Casa Dei Girasoli is currently working toward accreditation from the American Montessori Association.

Dr. Maria Montessori, the creator of the first Montessori school and to whom we owe this philosophy to, once said "Within the child lies the fate of the future." Montessori students are given the freedom to explore their interests at a deep level, fostering their love of learning and encouraging exploration into other subjects based on their interests. They are given a loving environment where they are allowed freedom and support, to question, search deeply and make connections with the intrinsic world around them. They grow to be confident, enthusiastic, independent and self-motivated individuals. They learn to think critically, work collectively and carry themselves with confidence.