Montessori allows teachers to follow a child's individual interests which in turn gives them ownership of his/her education. Children are self-motivated because they are given the opportunity to learn at their own pace rather than fall in line with what is outlined for them.
independence is supported and ushered, evaluated and enhanced by our knowledgeable teachers, their peers and our supportive environment.
What makes Montessori different from other classrooms? When you walk into a classroom during a traditional work cycle you will notice children are allowed to move freely through the room and select work of their choosing.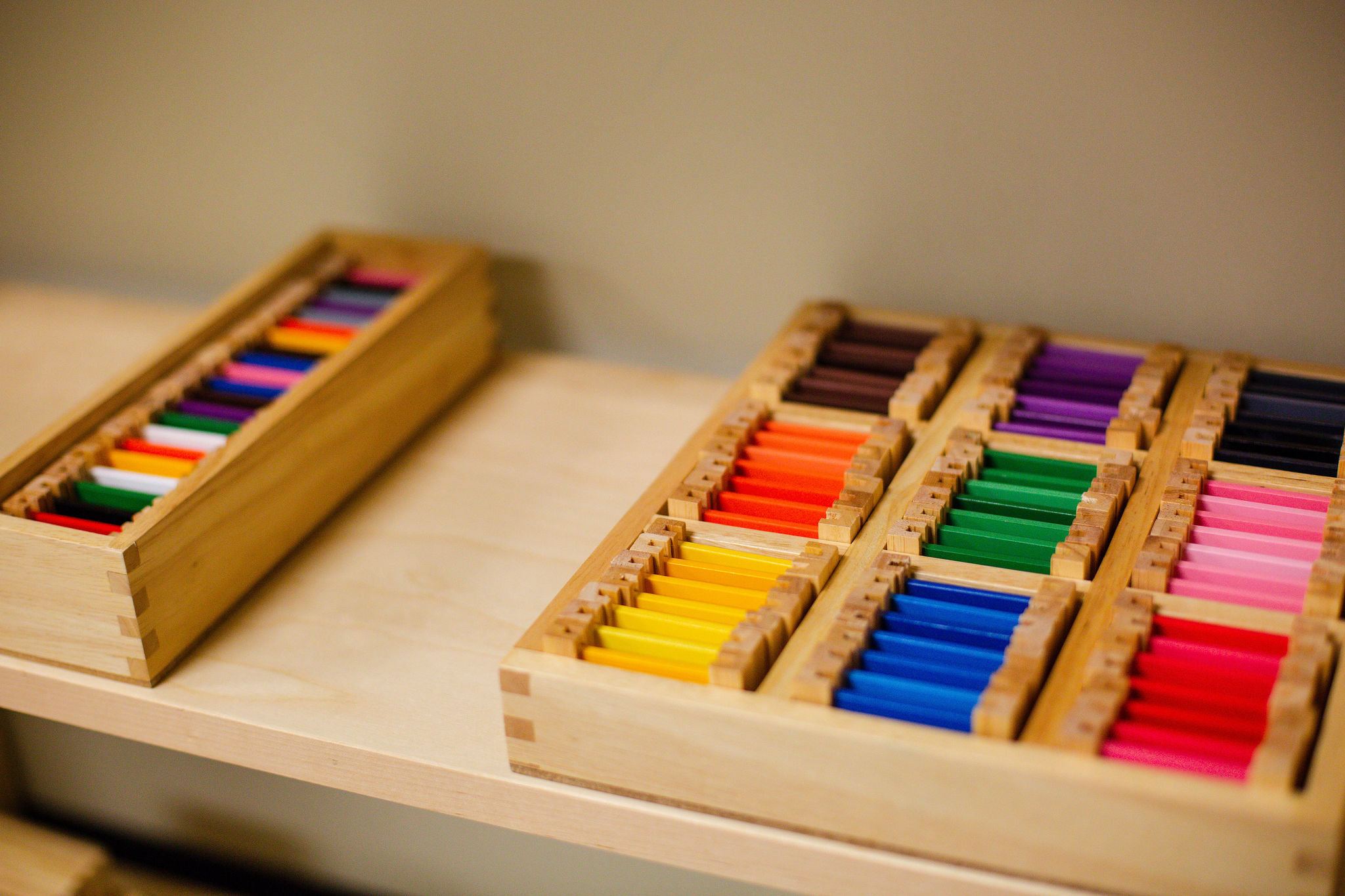 Materials are specially designed for small emerging minds. At the Primary level, children explore abstract concepts using concrete materials (known as materialized abstraction).